FROM THE

BLOG
Virtual Meetings Best Practices
Posted by Prospera Financial on October 14, 2020
People all over the world have been thrown into this new world of virtual interactions. Although we still prefer in-person over virtual, our team has been pleasantly surprised about our ability to implement a virtual aspect into all of our interactions. In many cases, we have been able to spend way more time "face-to-face" with our clients since March of this year than ever before.
All over the place we read advice on lighting, using green screens, where to place your head in the screen, and a reminder not to have a toilet (yes, for real) or bed in the frame for important business meetings… what we haven't seen a lot of is practical advice from real-life people that have gone from zero to 100 on running virtual meetings.
So here are some practical tips… some learned the hard way… to consider in preparation for a meeting or virtual presentation:
Sending some VERY basic instructions for your participants ahead of time is important. We should not assume everyone is on the same virtual level. But again, VERY basic. Too many words and it feels more confusing than it actually is.
Always password protect your meetings.
Always use the waiting room if you are presenting to a client.
Have a leader or primary host. In cases where you do not designate someone as the one "running the show", it is hard to keep things organized and you will end up with a runaway meeting.
Always designate an alternative or back-up leader or host. You can never plan who will have internet issues- someone being able to step-in without missing a beat is important to the client experience.
If you are the leader or host, let the attendees know the rules of the meeting. This would feel weird in person, but it is critical virtually. Things like raising hands, providing them the best way to view the meeting, a contingency plan, etc. are good to cascade right out of the gate (see more specifics below).
In cases when you have slides to share and want to see people's faces, instruct your participants to use side-by side view as a good way to make the best of both worlds.
Place a sticky note near your webcam so that you can train your eye to look at the camera (typically, directly above). This replicates the eye contact you'd get face to face.
Log in for meetings 15 minutes early to test camera, microphone, remote control hand-off, and screen sharing functions.
Create a call agenda as if you were having an in-person meeting and keep to it. It can be very easy to get off track remotely, but an agenda will help keep the focus.
Some video meeting platforms allow you to have virtual backgrounds. Consider creating a custom background with your logo to use on each meeting. Some will also let you have a custom URL which gives your client a clean, streamlined link to visit and reinforces your brand.
Having a Plan B, then even a Plan C, is crucial when planning a virtual meeting… and just as importantly, make sure that these back-up plans are communicated to everyone on the call right at the beginning just in case something happens. This just happened to us- when everyone got knocked off due to a provider issue, WE knew how to get back going, but we never told our attendees!
Some super easy tips to consider during a meeting:
All participants should keep their microphone on mute until they speak. This helps to eliminate background noise that you don't even know is there. An occasional barking dog can be cute… a leaf blower is not!
In cases where you are having an interactive meeting, cross-talk and talking on top of each other is a real risk and can make the meeting feel like a mess. Some services have a hand raise function- even better, using physical hand-raising works well. But again, for this to work, a leader needs to be on the lookout and give these clear instructions upfront.
In cases where a leader or host is "driving for everyone", do a dry run with every person speaking during the presentation and decide on some cues for moving to the next slide. Whenever possible, avoid the "next slide" curse. That just doesn't send off "prepared" vibes… this is especially true when you are presenting to prospects.
Another verbal no-no: avoid speaking out loud when you are going through the mechanics- just as you wouldn't tell someone in an in-person meeting, "I am now going to scoot up my chair, I am now going to click on the tv", the need for a blow-by-blow, "let me see if I can take controls", "let's see if this screen share works"… again, doesn't seem professional and typically the only reason we do this is because we don't have confidence- NOT the look we want!
We certainly don't know everything about this technology and just like you, we are still learning. But if we have one bit of advice- it's that practice makes perfect... the more you do these remote meetings, the easier it gets… and no joke, we practice all roles of a meeting virtually, from host, alternative host, hand-offs, screen sharing, attendee view, and speaker view at least 5-10 times before each meeting every.single.time. It doesn't take much time, and makes the difference between a great client experience and an average or even bad one.
We are a firm believer that the world and client interactions will never fully go back to the way they were. Yes, we all prefer in-person; and by embracing this new virtual world, we really have an opportunity to take our interactions and relationships with clients, friends, and family to new levels that we have never seen before… a chance to be ultra-connected to those who are important to us.
Sending you virtual vibes,
Katie, Nicole and Tarah
Your Prospera Marketing Team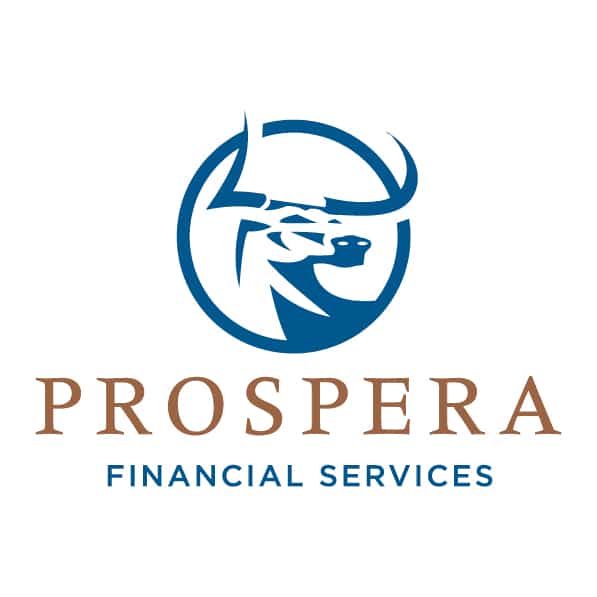 Posted by Prospera Financial