Who we are
Prospera is a new breed of independent broker dealer firm where the advisor leads the charge, individuals define their own brand of success and the highest level of service comes standard. You don't work for us; we work for you. It's a nifty business model that has transformed a small brokerage firm into a thriving organization with a national presence.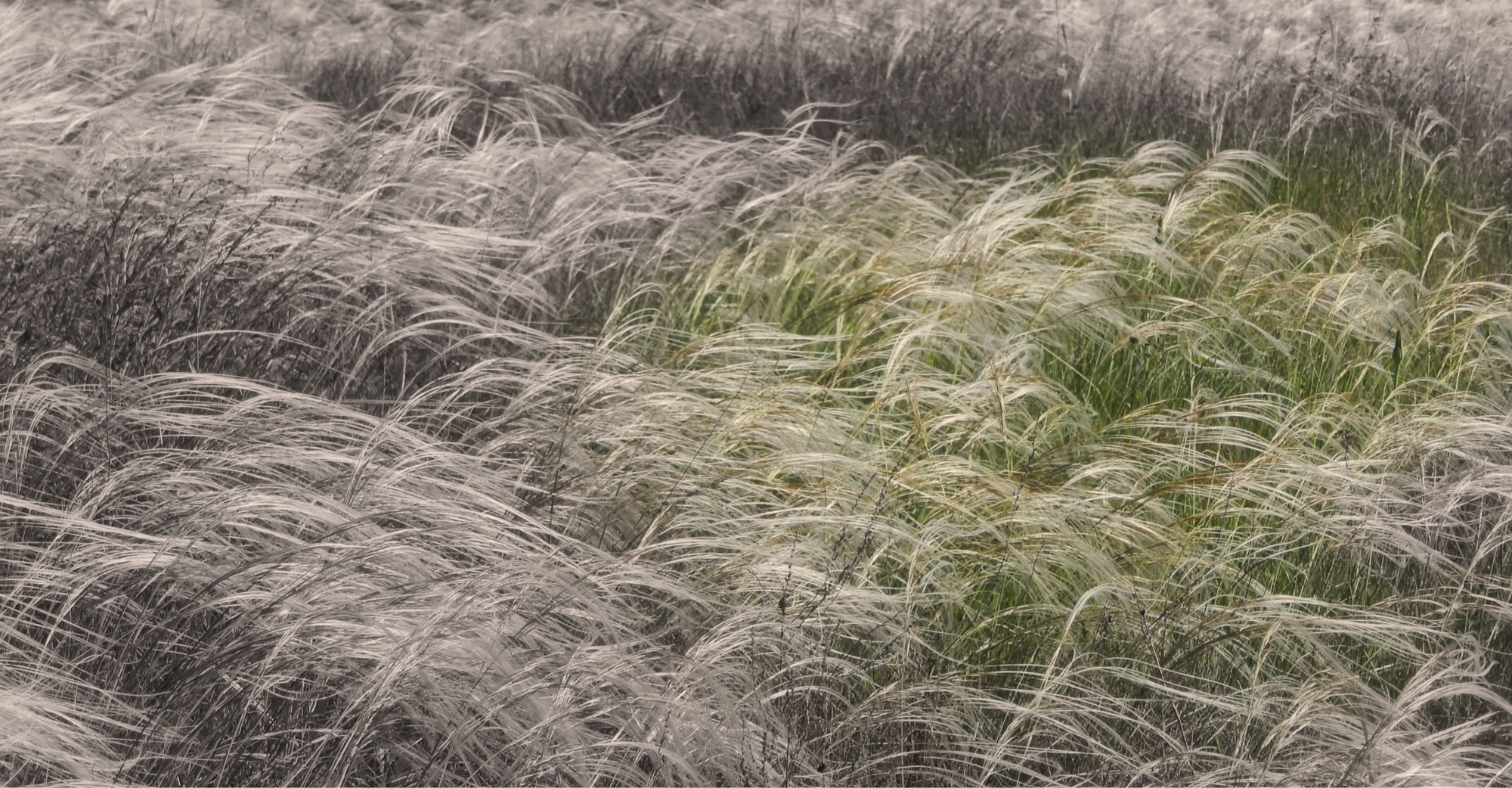 Where big business brawn meets small town heart
Founded in 1982 by financial advisors, Prospera's growth has been fueled by our partnership with some of the nation's largest securities firms. So, working with Prospera means you'll enjoy the best of two worlds—the hands-on expertise and attention of a boutique, service-driven culture and the resources of some of the largest broker dealers in the country.
Learn more about Prospera's bigger breed of independence, flexibility and support.
WHY PROSPERA
Our Clearing Partnership
Prospera has a clearing relationship with First Clearing¹. Both you and your clients can expect to receive outstanding service, access to industry expertise, competitive lending and banking products and support for all of our products and services—giving you an edge in helping yourself and your clients reach short- and long-term goals.
Click below for more information on our clearing partner.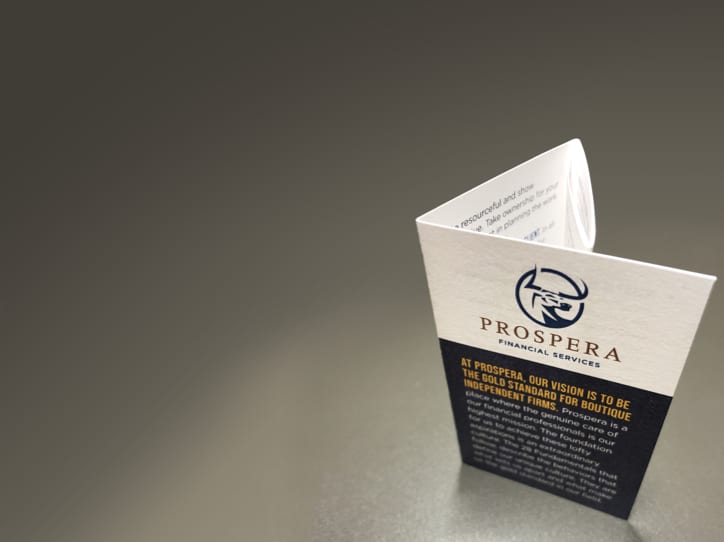 What are the values Prospera is built on?
Principles & Values
Total Assets Under Management
$16 BILLION
Average Length of Industry Service
29 YEARS
Number of advisors per state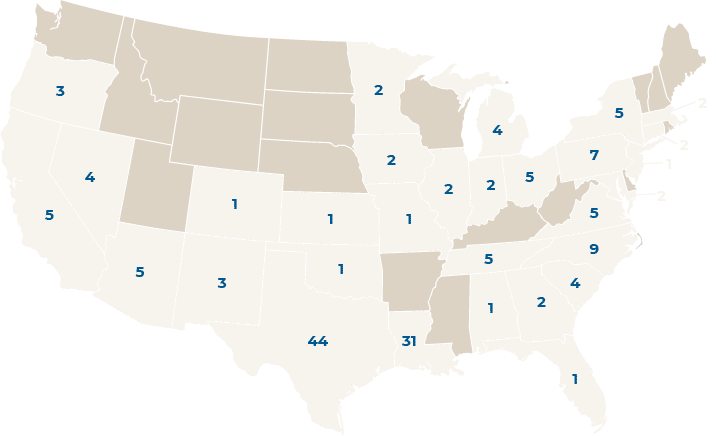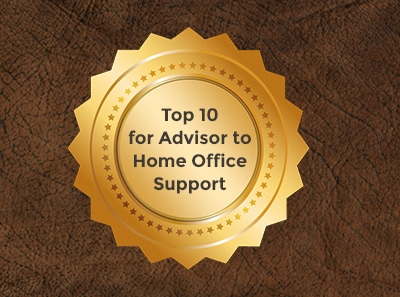 Top 10 for Advisor to Home Office Support 2008, 2009, 2010, 2011, 2012, 2017, 2018, and 2019
With a 2.4:1 advisor to staff ratio in 2018, Prospera is proud to be recognized for our personalized focus on each of our advisors. Most recently, Prospera was ranked #5 by Investment Advisor Magazine.  You're not just a number here.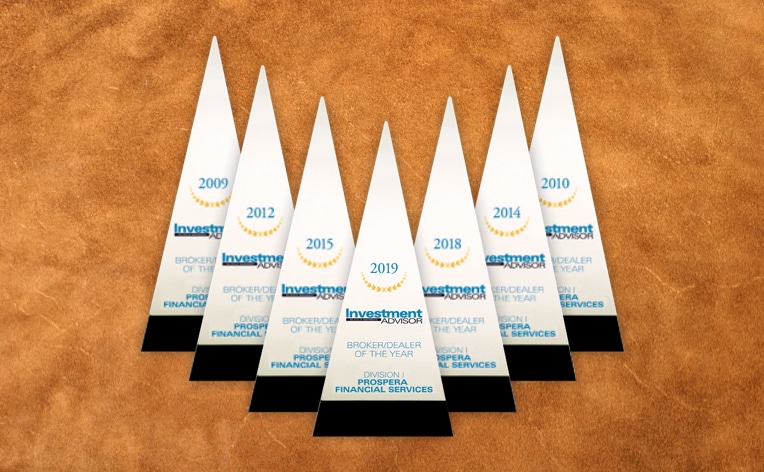 Seven-time Broker dealer of the year
Prospera is excited to be named the winner of Investment Advisor Magazine's 2019 Broker-Dealer of the Year in Division I. The magazine conducts an annual poll asking its financial advisor readers to anonymously rank their firms on criteria like service, payout, and technology. This is the seventh time in ten years that Prospera has attained the prestigious industry honor.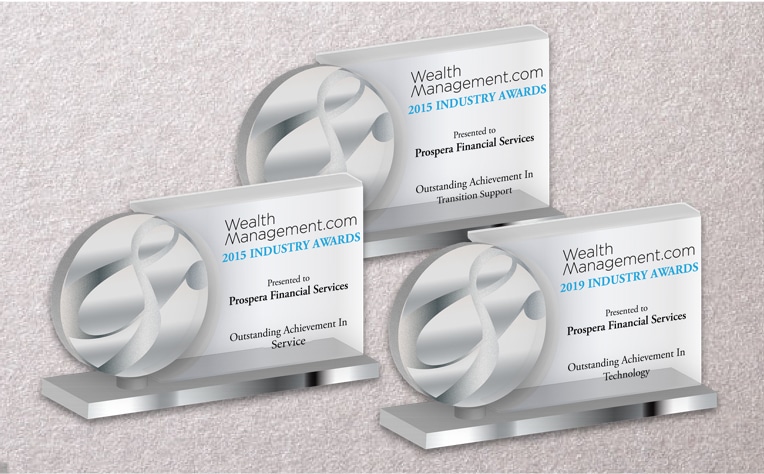 Winner of 3 Categories: Transition Support, Service, and Technology
Prospera was named an Industry Award winner by WealthManagement.com, a leading digital resource for financial advisors, in the Technology division for broker/dealers with under 1,000 advisors for its custom portfolio modeling tool built for advisors. Prospera has won this prestigious award before in the Transition Support and Service categories. The purpose of the 'Wealthies' is to honor innovators in the industry that help support financial advisor success.