Prospera's

Principles & Values
A company is only as good as the values it's built on. That's why at Prospera, we uphold principles and values of the highest integrity. And it's because of these standards that we've been able to gain the trust of our clients and help them achieve success.
Take a look at the 28 key Fundamentals below that describe the behaviors that define our unique culture. They are what sets us apart and what make us the gold standard in our field.
Get to know your clients and co-workers on a more personal level. Understand what makes others tick and what's important to them. Strong relationships enable us to more successfully work through difficult issues and challenging times.
It's all about the experience. With every experience, do the little things, as well as the big things, that create unique and memorable experiences. Create the "WOW" factor that turns clients into raving fans.
Take personal responsibility for making things happen. Respond to every situation by looking for how we can do it, rather than explaining why it can't be done. Be resourceful and show initiative. Take ownership for your involvement in planning the work that affects you.
In all situations, do what's best for the client, even if it's to our own short-term detriment. Put their needs, expressed and unexpressed, ahead of our own. There's no greater way to build a reputation and create a client for life. Steadfastly do what's right for others.
Demonstrate a relentless solution focus, rather than pointing fingers or dwelling on problems. Identify lessons learned and use those lessons to improve ourselves and our processes. Consider complaints as gifts and learn from every experience.
Have a passion for what we do, be fully engaged and positive. Make the most of each day by approaching every task with energy, focus, purpose, and enthusiasm.
It's not about you. Don't let your own ego or personal agenda get in the way of doing what's best for the team. Be there for each other and be willing to step into another role or to do whatever it takes to get the job done.
We're all responsible for, and benefit from, the Prospera image and reputation. Consider how your actions affect our collective reputation. Be sure the tone you're setting is warm, friendly, and helpful. Be a proud ambassador for the company.
Your personal appearance and behavior makes a strong statement about the pride you take in your performance. Dress neatly and professionally. The appearance of our office makes a similar statement about the quality of our work. Take responsibility to see that our office environment is clean, neat, and professional.
Demonstrate a passion for excellence and take pride in the quality of everything you touch and everything you do. Good is not good enough. Always ask yourself, "Is this my best work?"
While we should always practice transparency, it's important that we always take great care in protecting our clients' personal or confidential information. Be a good steward of our clients' data.
Do what you say you're going to do, when you say you're going to do it. This includes being on time for all phone calls, appointments, meetings, and promises. If a commitment can't be fulfilled, notify others early and agree on a new deliverable to be honored.
Recognizing people doing things right is more effective than pointing out when they do things wrong. Regularly extend meaningful acknowledgment and appreciation.
Follow-up on everything and take responsibility to ensure that tasks get completed. Set high goals, use measurements to track your progress, and hold yourself accountable for achieving those results.
Don't accept anything at "face value" if it doesn't make sense to you. Be curious, ask thoughtful questions, and listen intently to the answers. Dig deeper to go beyond the expected.
Every conversation, phone call, e-mail, letter, and even voicemail, sets a tone and creates an impression. Pay attention to every interaction and be sure you're setting a tone that's friendly, warm, and helpful.
Create systems and processes that are scalable and that support our ability to perform with consistency. Strong processes are the foundation of organizational effectiveness.
The best way to influence others is through your own example. Walk the talk. Take responsibility, both formally and informally, to coach, guide, teach, and mentor others. Be the change you want to see and use the title: BE A MENTOR.
Work with a sense of urgency to get things done so we can move on to the next area of focus. Gather the relevant facts and evaluate your options thoroughly, then get moving, and act decisively. If new information becomes available, don't be afraid to make a new decision and change course when it's appropriate.
Solve problems before they happen by anticipating future issues, planning for contingencies, and addressing them in advance. Work with appropriate lead times. Preventing issues is always better than fixing them.
Personal communication is always the best. Be unique. Use handwritten notes, personal cards, and timely phone calls to acknowledge their specialness. When delivering difficult or complex messages, or in emotionally charged situations, speak "live" versus hiding behind e-mail or voicemail.
Listening is more than simply "not speaking." Give others your undivided attention. Listening for cues, both spoken and unspoken helps us to anticipate future issues. Suspend your judgment and be curious to know more, rather than jumping to conclusions. Above all, listen to understand.
Speak honestly in a way that helps to make progress. Say what you mean, and be willing to ask questions, share ideas, or raise issues that may cause conflict when it's necessary for team success. Be courageous enough to say what needs to be said.
Respond to questions and concerns quickly, whether it's in person, on the phone, or by e-mail. This includes simply acknowledging that we got the question and we're "on it," as well as keeping those involved continuously updated on the status of outstanding issues.
Demonstrate an unwavering commitment to doing the right thing in every action you take and in every decision you make, especially when no one's looking. Always tell the truth, no matter the consequences. If you make a mistake, own up to it, apologize, and make it right.
Regularly reevaluate every aspect of your work to find ways to improve. Don't be satisfied with the status quo. "Because we've always done it that way" is not a reason. Find ways to get things done better, faster, and more efficiently.
What got us here is not the same as what will get us to the next level. Get outside your comfort zone, rather than stubbornly hanging on to old ways of doing things. Be excited by the possibilities that change and growth bring.
Our relationships go deeper than simply being teammates at work. We genuinely care for and about each other. Whether it's a kind word during a tough stretch, a friendly smile each morning, or a helping hand in stressful times, show your compassion.
What our employees are saying
"
Our Fundamental behaviors help define the culture that's been instilled in Prospera over the years. They are great reminders of how we can best take care of our clients, our vendors, and most importantly, each other. "
Tanecha Gleason
Payroll & Commissions Supervisor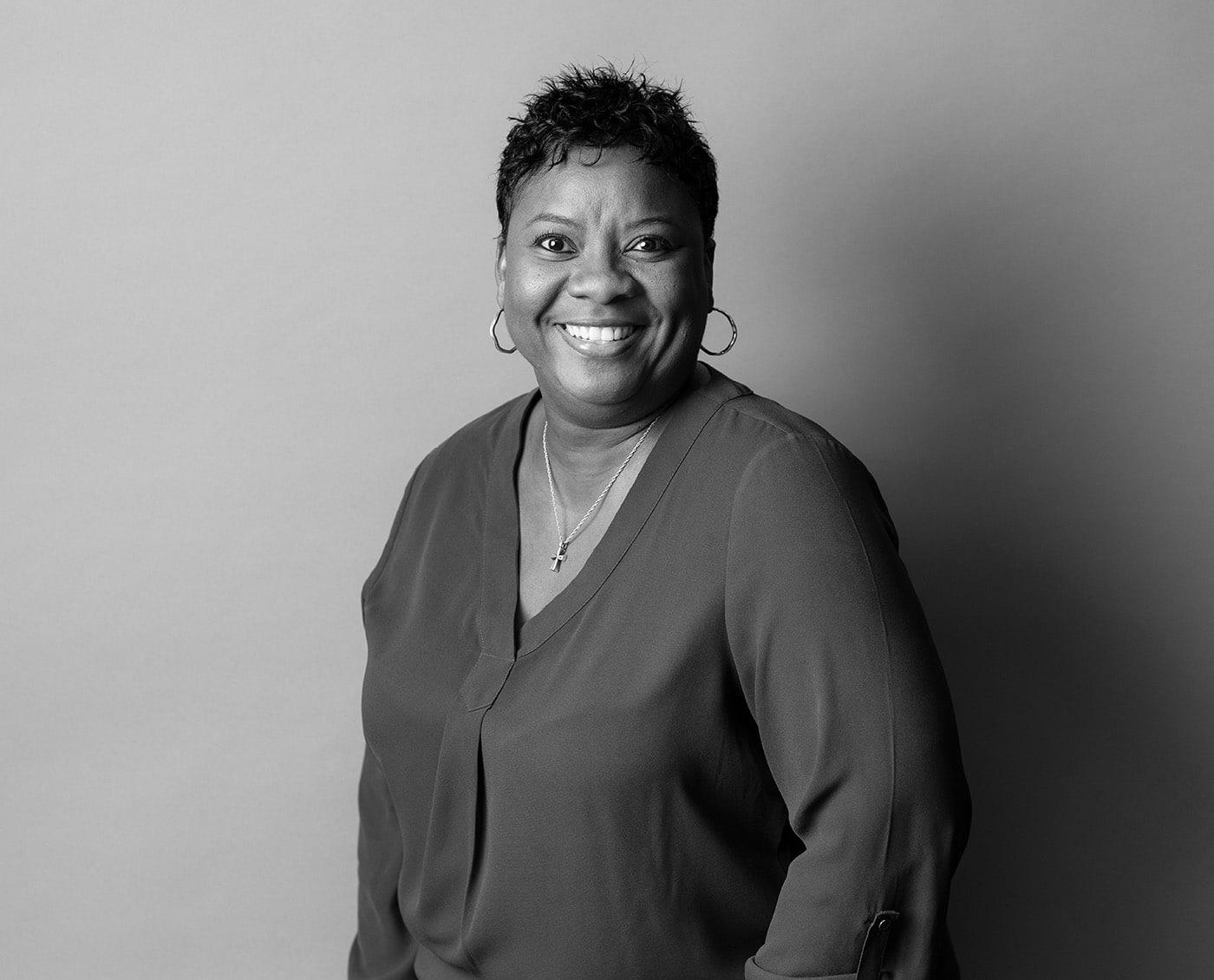 Ready to explore independence with Prospera?
Contact Us